Learn about our church team.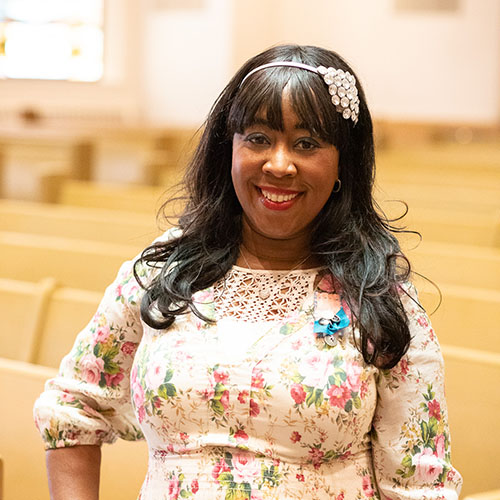 Meet Kirstie Jeanette Engel: ordained as Elder in the Kansas West Conference, wife of Stephen Robert Engel, mother of Shaya and Keera Garnes and stepmother of Ella and Ashton Engel.
Kirstie was raised in Brooklyn NY and later received her Bachelors of Science in Mechanical Engineering at Wichita State University. She then earned her Masters of Divinity at Phillips Theological Seminary in Tulsa Oklahoma and is pursuing her Doctorate of Ministry in Homiletics at Phillips Theological Seminary. Recently, Kirstie has served as the associate pastor at Saint Mark UMC in Wichita Kansas and St. Paul UMC in Lincoln, NE.
She is ecstatic to be the Spiritual Leader of First UMC, Lincoln and will strive to empower everyone to know how much they are loved and to become their best selves!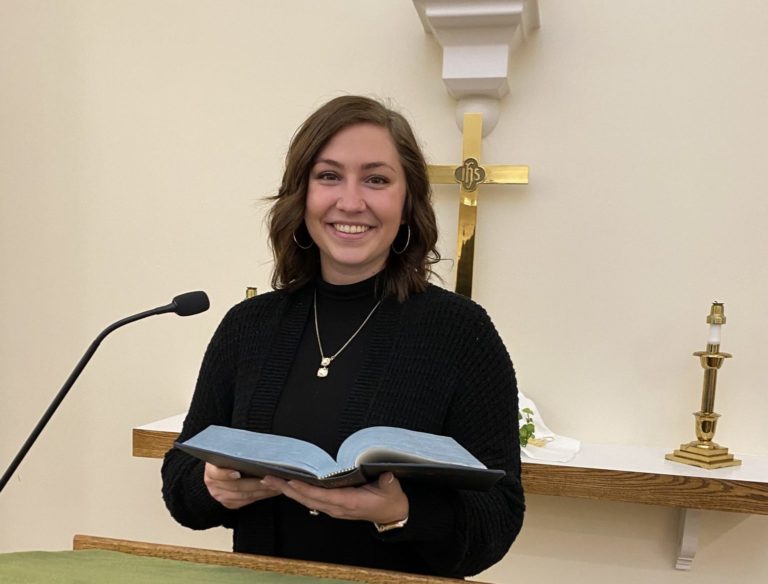 Meet Caitlin Bentzinger: provisional Elder in the Great Plains Conference. Caitlin was born and raised here in Nebraska, graduated from Norris High school just south of Lincoln, and received her Bachelor's Degree in Communication with additional background in Psychology and Gender Studies from Nebraska Wesleyan University. 
Caitlin then earned her Masters of Divinity with special emphasis in homiletics from Duke Divinity School in Durham North Carolina. Upon her approval for provisional Elder, Caitlin was accepted to be a part of the Tim (Transition into Ministry) Program through the Great Plains Conference that led to her first appointment here at First UMC.
Caitlin's passions in ministry include advocating for social justice, queer theology, care for creation, and pastoral care. She is excited to be working alongside Pastor Kirstie to empower all persons to understand and feel unconditionally loved.
Minister of Praise and Worship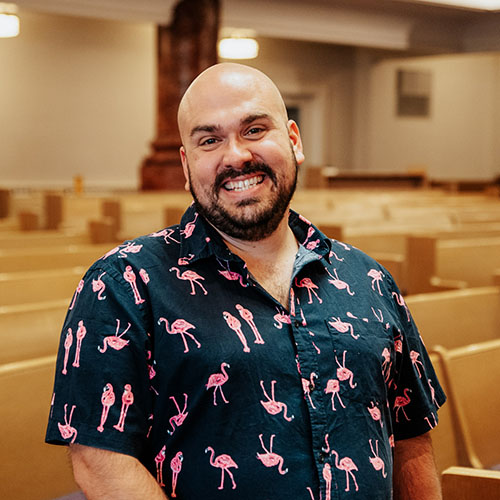 Minister of Music & Liturgy, Social Justice and Leadership
John's musical gifts provides an amazing versatility that is greatly valued and needed, therefore we will see a lot more of him in all of the worship services that we offer. Also Dr. Spilker creates the liturgy for all of our worship services! In addition, Dr. Spilker will provide a major role in leading and developing new curriculum to bring education and awareness regarding social justice issues that impact both our community and world.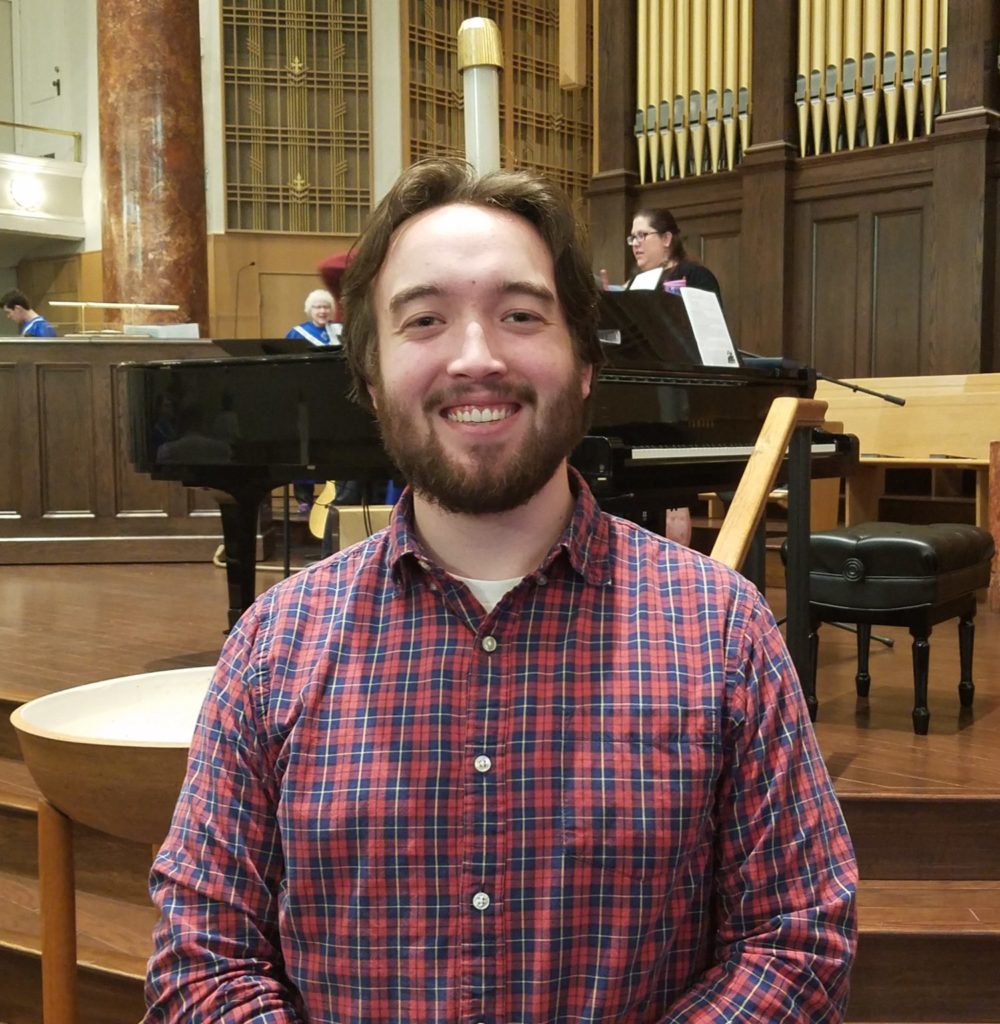 Finance and Media Production
Michael provides many gifts to all aspects in the life of the Church. Michael will serve as bookkeeper and financial controller in coordination with the Church Treasurer and Financial Assistants. His gifts and passions also extend to the crucial aspects of allowing our church to thrive as an online community. Michael also enjoys working with the music team here at First UMC and is an active member of the praise team, leading the congregation during services on Sunday mornings.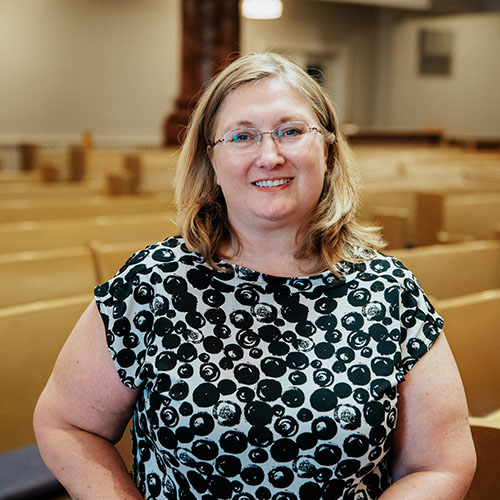 Director of Children's Ministries
Our Children and Family Minister. She brings worship and teaching online virtually. Her and her team have done a fantastic job of adapting and creating virtual VBS for our children.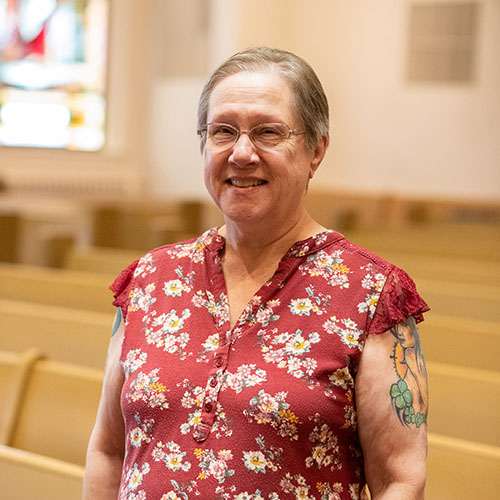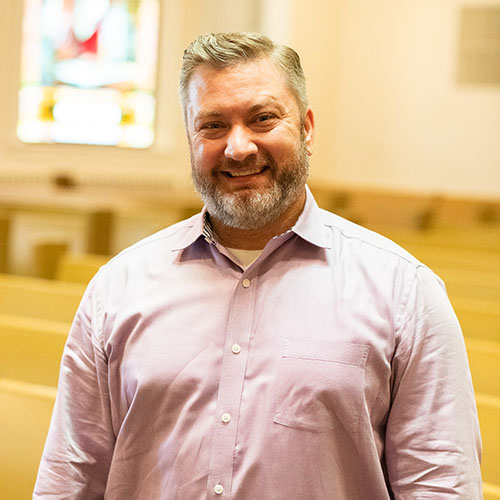 Volunteer: Hospitality and Food Services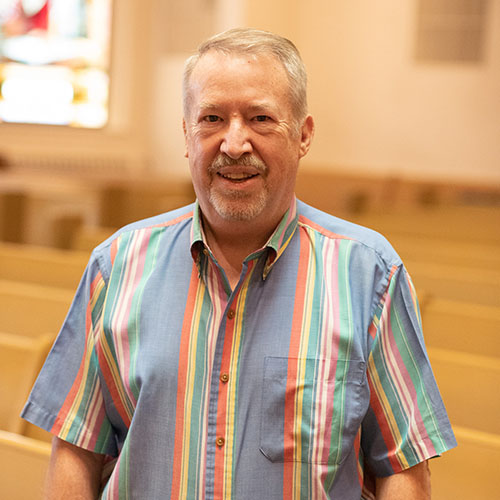 Chloe Lyons & Olivia Gentert